SureHire's audiometric testing services allow you to detect NIHL before it becomes a problem, providing you with the information you need for investigation and intervention so you can protect your workforce.
Why Complete Audiometric Testing?
Hearing loss is typically painless, and noise-induced hearing loss (NIHL) is one of the most common, preventable, work-related illnesses worldwide. Unfortunately, occupational hearing loss is a permanent, non-treatable condition. This can cause a number of issues for employers and employees when a person's ability to communicate on the job becomes impaired. That's why it is important to be proactive about your workers' health.
As a leading provider of occupational testing services, SureHire is committed to offering accurate testing through our extensive network of testing facilities across North America. Whether you're in a remote location or in a densely populated city, we strive to provide you with the services you need anytime; anywhere. Find out why thousands of companies choose SureHire as their trusted provider for occupational health testing services in North America. Learn more about our audiometric testing services and book your appointment today!
Unaddressed hearing loss poses an annual global cost of US $750 billion (World Health Organization). Luckily, there are many interventions employers can take to help prevent, identify, and address work-related hearing loss. These interventions are cost-effective and can bring great benefit to those who utilize them.
SureHire acquired Health Conservation Consultants (HCC) in June 2020.
24/7 Emergency
Testing
When things don't go according to plan, our after-hours post-incident/emergency testing is available 24/7, 365. When an incident occurs, call SureHire.
Same Day Results
Notifications
We offer result notifications on the same day of testing. If additional testing is required you will be notified every step of the way.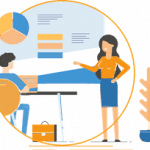 Work with Freakin'
Amazing Experts
SureHire's qualified team of experts are dedicated to high-quality testing services and on-going professional development to stay up to date with industry standards.
Your Time Matters
We offer same-day/next-day appointments at Alberta Power Centres and 24-48 hour appointment availability at our Exclusive Testing Facilities across North America. Online booking options are also available to make your experience even more simple.
Above & Beyond
We go above and beyond by making our Exclusive Testing Facilities available only to our clients. We also provide standardized testing services so you can be sure you've got the right hire for the job at hand. Find out why thousands of companies choose SureHire.
A Human to Talk to
We know talking to robots is annoying. That's why we provide our awesome partners with one main point of contact. No automated calls, no "longer than normal" wait times, and no robots! Contact us today and a member of our team will be happy to assist you.