SureHire's drug and alcohol testing services help employers manage the risk of workplace substance abuse, incidents, costly WCB claims, as well as the successful rehabilitation of employees in need of drug and alcohol abuse support programs. Select a service below to learn more and contact us today to request a quote.
Why use Drug and Alcohol Testing?
From opioids to alcohol to recreational drugs, impairment is a serious issue facing today's workplace. In fact, according to the National Safety Council, 75% of adults with a substance use disorder are in the workforce. Furthermore, over 72,000 people died of a drug overdose in 2019, and over 50,000 of those deaths involved opioids. In Canada, opioid pain relievers are used by 11.8% of the population, and hospitalizations due to opioid poisoning have been increasing (Canadian Centre on Substance Use and Addiction).
Needless to say, employers play an important role in the reduction of risks associated with drug and alcohol abuse and impairment. Taking a proactive approach is essential in preventing misuse and offering support to employees seeking treatment and recovery. The implementation of a drug and alcohol testing policy is the first step to proactive risk prevention.
SureHire's drug and alcohol testing services help you manage the risk of workplace substance abuse, incidents, and costly WCB claims, and the successful rehabilitation of employees in need of drug and alcohol support programs. We do this by providing an extensive network of facilities across North America, giving you access to an exclusive online results portal, and offering standardized pricing to make your testing experience cost-effective, accessible, and flexible.
Find out why thousands of companies across North America choose SureHire as their trusted provider in occupational health testing. Learn more about our services.
"It is estimated that nearly 5% of the world's population have used an illicit substance, 240 million people around the world use alcohol problematically, and approximately 15 million people use injection drugs." (Canadian Mental Health Association, 2020). Fortunately, there are a variety of drug and alcohol testing services available to help employers reduce the risks associated with workplace impairment.
24/7 Emergency
Testing
When things don't go according to plan, our after-hours post-incident/emergency testing is available 24/7, 365. When an incident occurs, call SureHire.
Same Day Results
Notifications
We offer result notifications on the same day of testing. If additional testing is required you will be notified every step of the way.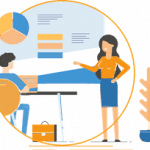 Work with Freakin'
Amazing Experts
SureHire's qualified team of experts are dedicated to high-quality testing services and on-going professional development to stay up to date with industry standards.
Your Time Matters
We offer same-day/next-day appointments at Alberta Power Centres and 24-48 hour appointment availability at our Exclusive Testing Facilities across North America. Online booking options are also available to make your experience even more simple.
Above & Beyond
We go above and beyond by making our Exclusive Testing Facilities available only to our clients. We also provide standardized testing services so you can be sure you've got the right hire for the job at hand. Find out why thousands of companies choose SureHire.
A Human to Talk to
We know talking to robots is annoying. That's why we provide our awesome partners with one main point of contact. No automated calls, no "longer than normal" wait times, and no robots! Contact us today and a member of our team will be happy to assist you.