SureHire offers comprehensive fitness-to-work testing services so you can be sure you've got the right hire for the job. Learn more and contact us today!
Why use Fitness-to-Work Testing?
Many jobs require employees to be able to perform work tasks that are critical to their role (otherwise known as bona fide occupational requirements, or BFOR's for short). These work tasks may include lifting, carrying, crouching, bending, reaching, and long periods of time spent moving without rest. Despite how common these job-related activities are, employers often overlook the importance of evaluating these activities and comparing them against a job candidate's physical capabilities. That's where Fitness-to-Work testing comes in.
Fitness-to-Work testing offers you increased confidence that your workforce can meet the physical demands and bona fide occupational requirements of a job. Fitness-to-Work testing also gives you the ability to modify work tasks and accommodate for workers with pre-existing conditions or physical limitations, as a means to protect the long-term health of your employees.
Find out why thousands of companies choose SureHire as their trusted North American provider of occupational testing services. Learn more about our Fitness-to-Work testing program and call us to get a quote today!
Premium rates are increasing as a result of more worker injury claims being accepted by worker's compensation boards. In fact, WCB Alberta reports that since 2016, fully funded claims costs have increased 46%, claim duration has increased 37% (13.9 days), lost-time claim (LTC) volume has increased 18%, disabling injury rates (per 100 workers) have increased 8%, and lost-time claim rates (per 100 workers) have increased 15%. Implementing a Fitness-to-Work program can help employers mitigate these claim risks.
24/7 Emergency
Testing
When things don't go according to plan, our after-hours post-incident/emergency testing is available 24/7, 365. When an incident occurs, call SureHire.
Same Day Results
Notifications
We offer result notifications on the same day of testing. If additional testing is required you will be notified every step of the way.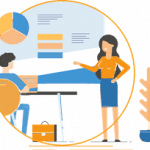 Work with Freakin'
Amazing Experts
SureHire's qualified team of experts are dedicated to high-quality testing services and on-going professional development to stay up to date with industry standards.
Your Time Matters
We offer same-day/next-day appointments at Alberta Power Centres and 24-48 hour appointment availability at our Exclusive Testing Facilities across North America. Online booking options are also available to make your experience even more simple.
Above & Beyond
We go above and beyond by making our Exclusive Testing Facilities available only to our clients. We also provide standardized testing services so you can be sure you've got the right hire for the job at hand. Find out why thousands of companies choose SureHire.
A Human to Talk to
We know talking to robots is annoying. That's why we provide our awesome partners with one main point of contact. No automated calls, no "longer than normal" wait times, and no robots! Contact us today and a member of our team will be happy to assist you.