U.S. Occupational Testing
Do you require drug & alcohol testing in the United States?
Explore our U.S. occupational testing services and contact us today!
Servicing Your Occupational Testing Needs Across North America
SureHire Inc. is proud to offer occupational testing in the USA through NaviSure Health. NaviSure is a wholly-owned subsidiary of SureHire, servicing clients across North America and building foundations for safe, healthy, and productive workforces and communities.
If you require occupational testing in the US, contact us and a member of our team will be in touch within 1 business day.
For things that didn't go according to plan: National after hours emergency drug and alcohol testing is available 24/7 for SureHire clients through a live voice agent.
Same Day Results
Notifications
Result notifications are sent to the company representative(s) the same day of testing. If additional testing is required (e.g. lab confirmation) you will be notified where we are in the process.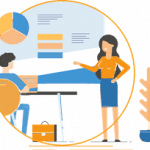 Work with Freakin'
Amazing Experts
SureHire's qualified team of experts are dedicated to high quality testing services and on-going professional development to stay up to date with industry standards.
Same day/next day at Alberta Power Centres and 24-48 hours at Exclusive Testing Facilities across Canada. Online booking options are available.
SureHire's Exclusive Testing Facilities are only available to SureHire clients and provide standardized testing services across Canada.
No automated calls, we know talking to robots are annoying. We provide our awesome partners one main point of contact.